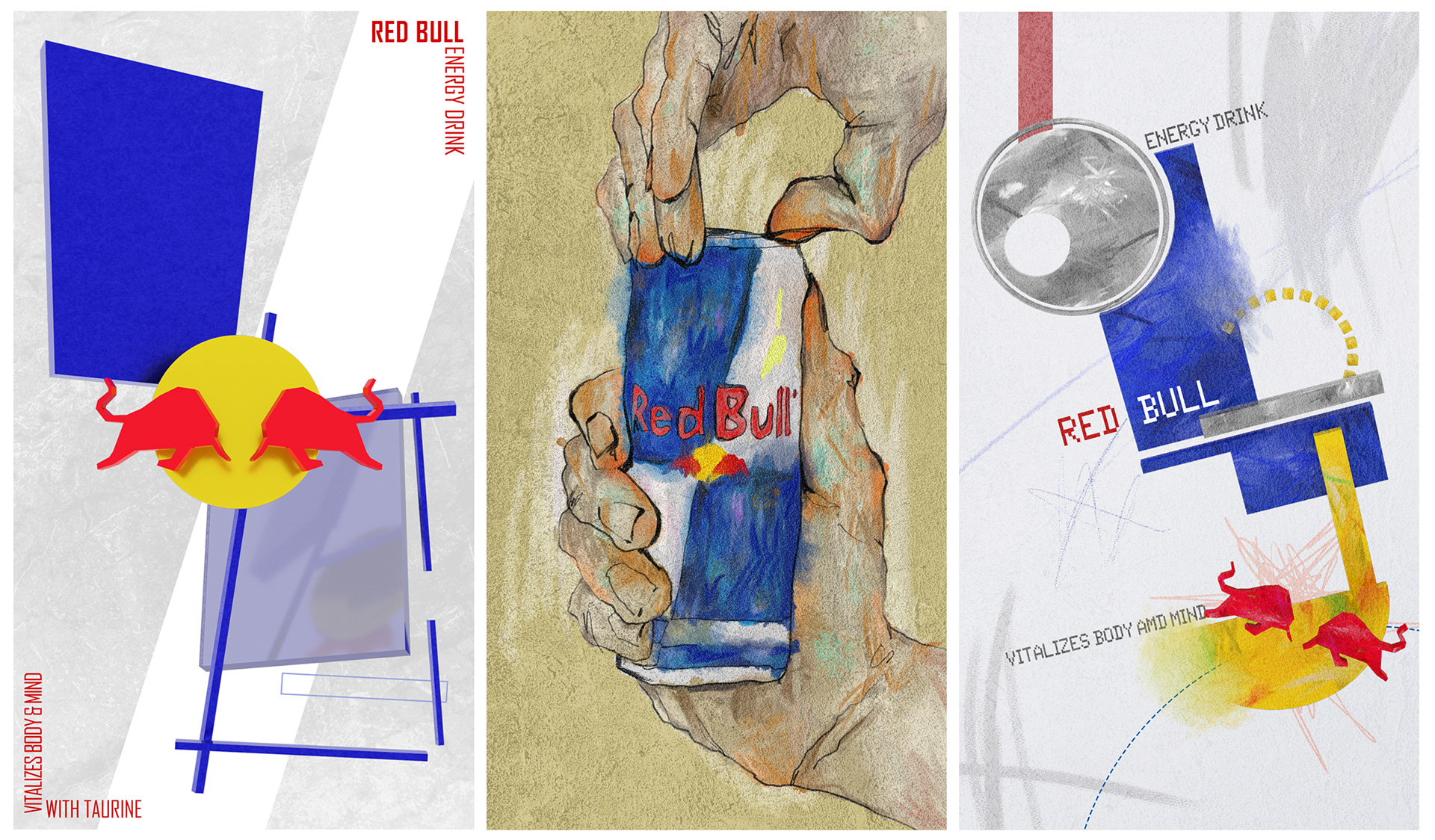 I designed three style frames for Red Bull. 
I incorporated two are and design movements, which are Constructivism and Expressionism.
From the left, I designed and rendered the main object on Maya, and composited on Photoshop. I created the contrasts in colors and shapes to express the strong power of Red Bull. For the next one, I drew using only Photoshop. I focused more on the lines on the hands to present its energy and tension holding the Red Bull. 
For the third one, I combined two different styles and ideas to create something new. I worked on it on Maya and also Photoshop.